Resisting Aggression with Defense System (R.A.D. for Men)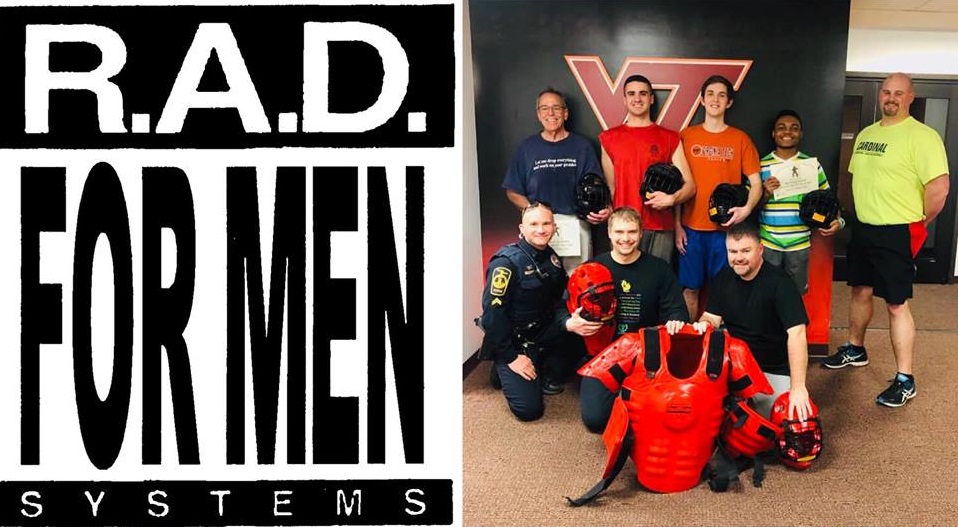 Resisting Aggression with Defense is a course offered to male students and employees at Virginia Tech by the Virginia Tech Police Department. This FREE course has four parts which allows participants to focus on the following:

Recognition of aggressive behavior.
Negative Repercussions of aggressive behavior.
The role men play in reducing aggression and violence.
The opportunity to practice self-defense in a structured environment in order to avoid, resist, and escape aggressive behavior towards them.
Upcoming Sessions
Registration is now open for Fall 2023! Register here.
Mondays 6-9pm September 11, 18, 25 and October 2 
 If you should have any questions, please contact Sergeant Micah Pasquarell at 540-231-6411.