Resisting Aggression with Defense System (R.A.D. for Men)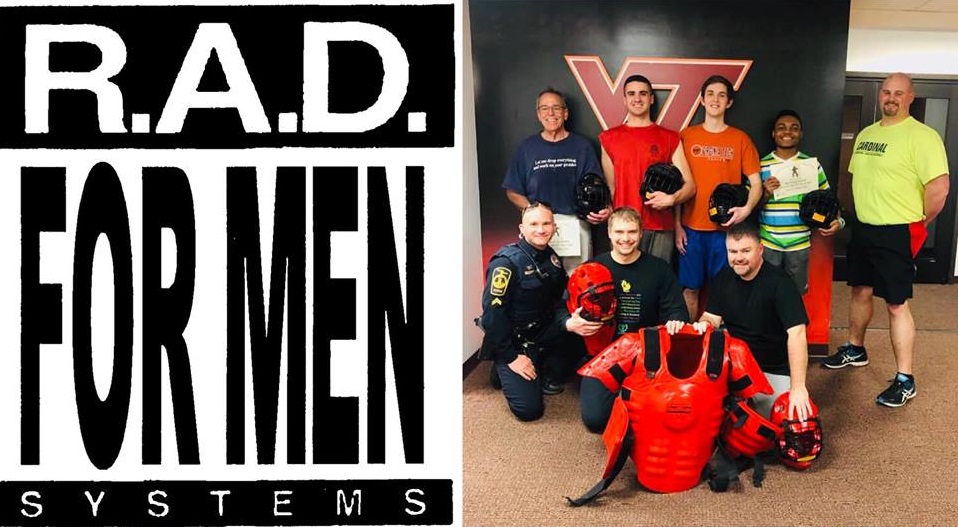 Resisting Aggression with Defense is a course offered to male students and employees at Virginia Tech by the Virginia Tech Police Department.  This FREE course has four parts which allows participants to focus on the following:

Recognition of aggressive behavior
Negative Repercussions of aggressive behavior
The role men play in reducing aggression and violence
The opportunity to practice self-defense in a structured environment in order to avoid, resist, and escape aggressive behavior towards them.
Upcoming Sessions

The Spring 2019 session is full. Check back soon for future dates!
Classes will meet from 6:30pm to 9:30pm in New Residence Hall East- Residence Life Resource Officer Community Center.  If you should have any questions, please contact Officer Micah Pasquarell at 540-231-6411 or Officer Daniel Guilliams at 540-231-8123.